You are here: Home Page > About Us > Portfolio
Portfolio: Clients, Software and Web Sites
Aufrance Associates powers Web sites worldwide. Since we have been in business for three decades, we have an extensive portfolio of users and projects, including development of several hundred Web sites and software that enables them. Currently, we host sites on our own dedicated server that includes secure server, in-house email server and Aufrance Associates Software for Internet applications. We were among the the first software development and web hosting companies. You can read more about Aufrance Associates firsts on the Internet here.
Projects by Aufrance Associates
---
Real Estate Marketing, Searchable Databases, Multiple Listing Services, Broker Reciprocity IDX (Internet Data Exchange) Sites

Real Estate Internet™ and REI PLUS™ software -or- hosting services power real estate searches on our server and others worldwide.
TahoeHighSierra.com Real Estate

Okmls.com Oklahoma real estate

Rpmlx.com Philippine Real Estate

Cameronpm.com Rentals

Srupc.com Carrolton Real Estate

Al Samuels of Charlottsville, VA

Net2001.com Financial Software Consultants, Staten Island, NY

Top Producing Agents Network

Softshoppe.com of Fowler, CO

California Networking

Preferred Title of Bolivar, MS

Prizmanet A.S., Istanbul, Turkey

iCity Pte Ltd, Singapore

American Turbine

Consultas SA, Byrne, Switzerland

Tucson Real Estate by Catalina

Las Vegas Real Estate

Mike Melhado of Melbourne, FL

Illinois Realty Finder

Cumberland Valley, PA

Georgianbay.com

Shenandoah Valley, VA

Wormholegroup, Indianapolis, IA

Overlooked Options of Chicago, IL

Shawnee Creek Associates

Specialized Data Systems

DR Techno of Gurnee, IL

Openway.net of Miami, FL

OnlineRealtors.com Keezletown, VA

Mitec Corp of Bannockburne, IL

Anil Vij of Jamaica, NY

Cumberland Valley Network

Zephyrnet Inc. of Zephyrillis, FL

Bit Shop of College Park, MD

Sitevision of Roanoke, Virginia

Jasper Alabama County-Wide MLS

Virginia MLS

Telmarcorp, Milton Freewater, OR

---
Jobs Advertising, Resume Collection & Matching

JobSite™ is our complete jobs database hosting service. JobSite was featured on Page 1 of the Los Angeles Times Business section!
Sites Powered by JobSite...
PSE-Net.com

Consultants UK

Tulsa Career Link

Jobs in Government / GovWorks / GovOne

---
eCommerce / Online Shopping Carts, Ordering & Catalogs
Seiko Instruments, San Jose, CA
Aufrance Associates built the first Internet application for Seiko SmartLabel Printers. Read Seiko's review of Aufrance Associates.
Sites powered by OrderIT!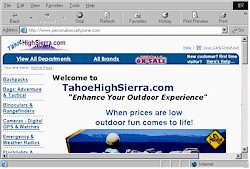 TahoeHighSierra.com shopping for travel and sporting goods, including sports gear, GPS, binoculars, optics, camping and hiking gear, backpacks, bags, digital cameras, knives and tools for camping and more. This site compliments our Lake Tahoe and Northern Nevada visitors and outdoor guide TahoeHighSierra Web Site. These sites use our OrderIT! and Real Estate Internet MLS search software.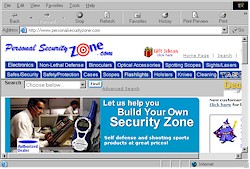 From 1999-2014, OrderIT! powered Personal Security Zone and Bargain Gun Zone, top online sales sites for self defense and home security products - now retired.
---
Online Calendaring
Calendar Internet™ hosting service powered Web-to-database forms for hundreds of Web sites on our server and others - now retired.
Sites Powered by Calendar Internet...


TACS Nonprofit Training

Cisco Systems

Sprint Corporation

Oracle

Bank of America

Lucent Technologies, Inc.

Ford Motor Company

Sandia Laboratories

Siemens Business Communications

Siemens Metering, Switzerland

Central Michigan University

Northwestern University

West Georgia RESA

City School District of Ithaca

Computer View, Inc.

Community Online Calendar Vacaville, CA

Columbia Pacific

Southern California Gas Co.

Jackson & Tull

Indigo Productions

TV Guide

National HQ Civil Air Patrol

Patrick Air Force Base

Tobacco Merchants Association

Louisiana Dept. of Environmental Quality

Walker & Associates

Cargill Fertilizer

New Century Technologies

Atlanta Convention and Visitors Bureau

York International

University of Hawaii

Ogden Standard Examiner

James Martin

UConn Health Center

Maddox & Associates

Lady Els Cruise Calendar

Standard.net Top of Utah Planner

Global Thinking, Inc.

Decatur Community Partnership

Pro-West

Tangerinc

Occidental College

Radio Republic Hong Kong

Nortel Networks

American Turbine

Purdue University

EZ Auction Locator

US Bureau of Reclamation

Openway.net

Network Designs Inc.

Independent Living Center

Network Synergy Corporation

Sv3 Media Group

Galaxy Scientific

Information Services Online

El Paso County, Colorado

Adams County School District

National 4-H Council

CyberBiz

San Marino Unified School Dist.

New Canaan Online

PR-Logisticar Oly LTD

Web Developer

American Media Communications

Express Page Web Hosting

DigiKnow LLC

I-Com Systems

Ecotrust

Hudson Valley Federal Credit Union

Bureau of Land Management

State of Tennessee

Univision Online

Weider International

Pacific International, Manilla

Bristol Virginia Public Schools

Pro Mutual Group

Plano Microwave

Sitevision

Columbia County Board of Commissioners

2 Finger Technology

Internet Consulting Group, Inc.

Consolidated Graphics

Carson-Tahoe Hospital
---
Web-to-Database for ePayments, Surveys and Data Collection

Survey Internet™ software and hosting powered Web-to-database forms for hundreds of businesses and institutions - now retired.
Sites powered by Survey Internet...
Texas State Technical Institute

US Steel Group

Albion College

Civil Air Patrol Nat. HQ

Cyspace City Marketing, Inc.

Maxwell Air Force Base

Datalab

Openway.net

Hauserman Rental Group

Beckman Coulter, Inc.

Anil Vij

Telmarcorp

Lionhearted Romance Network

Silkstone Software

Wayland Baptist University

TRAQ Wireless

Ford Motor Company

Rainbow Push Coalition

The Mustard Store

NBC

Petro-Canada

Jima USA, Inc.

Deuschle Feintechnik GmbH & Co.

Northeast Document Conservation Center

Canada's Vacation Guide

Republic Electronics Corp.

ADV

Datalab

Real Estate Alliance

Victor Sila for Bravanta
---
Other Custom Web Sites
| | |
| --- | --- |
| Vesrah Company of Japan | We developed the online catalog and sales site for distributors of Vesrah, an OEM manufacturer of motorcycle parts. The online catalog included a search-for-parts and comparative price analysis (in cooperation with Wilson Internet Services). |
| Health FAQs TV Show | This Health information show aired on ABC KOLO-TV Reno, NV. Show Host Dr. Matthew Cooper was the world's foremost authority on burn treatment. |
| Alpenglow Plastic Surgery | This site included consumer healthcare information about a variety of plastic surgery and reconstructive surgery procedures performed by Matthew Cooper, MD, whose clinics were in California and Nevada. |
| Beaver Prints | We developed an interactive online business card design and Internet ordering system for Beaver Prints. |
| CD USA | We developed a record company CD distribution online ordering system in cooperation with California Networking of Chico, CA. |
---
Government and Education
State of California Department of Education. We were the software developers of the Family and Child Enrollment System (FACES) for the state's 750 child care agencies. FACES was a pre-Internet system that ran on both Microsoft Windows and Apple Macintosh computers and it collected data and state-required reports from the child care centers.

Washington Community Colleges Computing Consortium. Prior to starting Aufrance Associates, Mary Kay developed software for student information, payroll and other financial systems.

---
Business and Corporate
Hewlett-Packard. Developer of custom sales contract accounting system to enable HP's Wide Area Network service contract with Boeing Co.

Weyerhaeuser. Prior to starting Aufrance Associates, Mary Kay developed software for on the team for lumber distributors' sales history system and distributor -to- corporate office communications systems.

Gull Industries. Prior to starting Aufrance Associates, Mary Kay developed software for this company's new Executive Information System to allow managers to analyze sales using reports, graphs, and spreadsheets.

US West. Prior to starting Aufrance Associates, Mary Kay did a major rewrite and redesign of invoicing for large customer billing system involving very high volumes of phone call meta data.

Seattle Times. Prior to starting Aufrance Associates, Mary Kay developed software for integration and testing of the new newspaper distribution system.

IP Callison. Prior to starting Aufrance Associates, Mary Kay was developer of the Sales History system for marketing analysis.

Burlington Northern Plum Creek Timber Co. and Glacier Parks Co. Prior to starting Aufrance Associates, Mary Kay developed software for real estate, contracts, and accounting to support the company's land acquisitions and sales.

Western Data Corporation. Prior to starting Aufrance Associates, Mary Kay did client relations and custom software development for accounting software, including AP, AR, GL, Customer Order, Inventory, Bill of Materials and Fixed Assets software. Specilist in customization of MCBA accounting software.

Safeco Insurance. Prior to starting Aufrance Associates, Mary Kay developed software for Safeco investments accounting and employee savings plan applications.

---
Health Care
Group Health Cooperative. Prior to starting Aufrance Associates, Mary Kay developed software for the Group Health Cost Management Information System. Cost accounting and quality control systems. Custom Labor Budget System.

Carson-Tahoe Hospital. Intranet & Internet development and staff development for Web services as Sr. Web Development Analyst for Carson-Tahoe Hospital, Carson City, NV. Developer of the first Internet Web Site and the Internal Intranet for Carson-Tahoe Hospital.

---
Software for Research, Scientific and Engineering Projects
Pacific Gas and Electric and Tacoma Public Utilities. Energy conservation software development. Energy measurement, data analysis, verification, database development, life-cycle cost analysis of energy efficiency measures, and conservation program marketing analysis.

Tacoma Public Utilities. Commercial and Industrial Customer Information Database (CI2dB) for energy conservation planning, marketing, operation, and evaluation. Fort Lewis Electric Efficiency Retrofit evaluates energy efficiency measures at Fort Lewis Army Base for Bonneville Power Administration. See David Lerman's ACEEE.org research paper: Baseline Residential Lighting Energy Use Study - American ...

University of Washington Applied Physics Laboratory. Prior to starting Aufrance Associates, Tom developed software and embedded systems for Data acquisition systems for long and short-term ocean environment data collection. Network engineering.

Sandia Laboratories. Prior to starting Aufrance Associates, Tom developed software for short-range acoustic tracking.

US Navy. Prior to starting Aufrance Associates, Tom developed software for acoustic analysis for sonar signal analysis, health effects, and theoretical physics. Interactive computer and video graphics for data analysis.

California Institute of Technology and NASA. Prior to starting Aufrance Associates, Tom created software for analysis of cosmic ray data collected by Voyager Space Mission.

Kitt Peak National Observatory. Prior to starting Aufrance Associates, Tom developed real-time instrument control systems at Kitt Peak.

---
Thank you for visiting Aufrance Associates.