In the Moon of Wintertime: Christmas Music
This CD is our Best Seller All Year Round!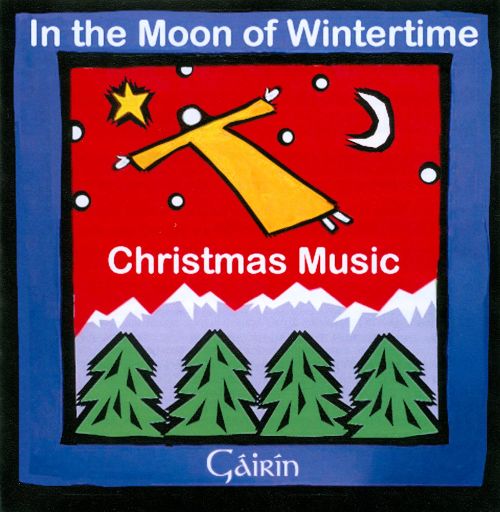 Enjoy acoustic music by Gairin this Christmas. These holiday favorites are all from the folk tradition, done in Gairin's style of beautiful duet and quartet singing with folk instruments that include mandolin, accordion, guitar and hand drums.
This CD also includes original music, such as Mary Kay's song Christmas Shoes. It's a celebration of love that perseveres from afar over the holiday season. An apt sentiment for those with loved ones at far away military bases and away from home and family over the holidays, and folks actually download Christmas Shoes from iTunes and all over the world all year round!
This CD includes everybody's Christmas favorites and more, done by two voices that will touch your heart and raise your spirits, with sweet acoustics on mandolin, 6 and 12 string guitars, accordion and drums.
Track List:
Want to preview or download a track now? Click on it to find it on Amazon mp3.
---